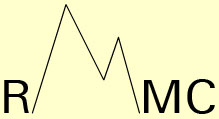 Rocky Mountain Mathematics Consortium
---
Rocky Mountain Journal of Mathematics
---
ABSTRACTS

Please download and install Acrobat Reader before proceeding.

Start by clicking on the issue number in the volume you are interested in viewing. This will open the table of contents.
The full text of page 1 of each article is linked to the contents.
Just click on the title of article in the table of contents and page 1 of that article will be downloaded to the reader.